The Olympic Debacle
Yet again the discussion has started regarding India's poor performance at the Olympics, what to do and what not to do for better results next time and what has caused the olympic debacle. But as always, this would last for only a couple of months. Everything would settle after that as if nothing happened. Within a couple of months elections would start in some states and everyone's attention including the government would be shifted there. Then there is the evergreen cricket which serves to entertain the nation and there are the daily soaps which spread superstition and ill thoughts for others and we are least bothered about it.
We as a nation are focused only on the present situation and how to deal with it. Whether it is sports or anything else, we want maximum output with minimal input. And if we get anything for free, then it's a dream come true for us. Baring some , such is the thought process of the majority of people that we come first , then family, then caste, then district and then state and then nation.
Its being rightly said that USA spends so much, Britain spends so much and even Jamaica spends so much while India spends so little on sports.But do we know that even if India spends much more amount, the actual amount that will go into creating world class champions would be very less. For, maximum part of the fund would be used for salaries of the bureaucrats and non sporting staff and minimal amount would be used for the actual making of sportsman. Assume if you have to bother about money and food to feed your family on a daily basis, then how anyone could focus on sports. And before becoming successful, every Indian sportsman has to go through it. Many would laugh on you, others would try to pull you down but only a few would be there to support you. And that's why it's said that you succeed against system and society in India.
If we look at the history, very few have won because of the help of system and society. Majority have won despite of system and society. Take the example of Abhinav Bindra, who used to train at his father firing range and won gold at London Olympics. Another one is Narsingh Yadav whose selection was mired in controversy and finally banned by WADA for failing in dope test. This brought bad name for the nation and the athlete but this has no effect on the system who could have at least avoided such a situation. On detailed analysis we would get numerous other sports person who worked against all odds and reached to the top while many crumbled under pressure and failed and forgotten. With this approach one can produce Sachin Tendulkar but not a team like Australia. More closely, u can produce Abhinav Bindra with this approach but not medal tally as USA, China or others.

As pointed earlier, we have mentality of expecting stupendous result out of minimum efforts. As with society so with the government. If any sportsman wins medal or any international event, then the govt of states and centre shower money on them. But what about others who gave their best but still could not win, don't they deserve anything. With this minimal amount on a particular person, the government sets to fulfil multiple of its objectives. With no improvement in basic facilities, no proper coaching, no proper funding, what do we expect, that particular sports person on whom the government showered money would win all the medals. So basically we pin all our hopes on certain number of sportsman only and still say that our contingent is so large. As soon as someone wins, everyone tries to take advantage of the situation and showers money on them. If that particular person belongs to one caste, then the govt of one state would shower money while for other, some others state would do so. In a way they are working to attract votes from that particular community and this has nothing to do with improving the condition of sports.
Just one question, if the government can generously give crores of rupees to a particular sportsman of other states why can't it work on improving the situation in their states. Why can't they take the challenge of producing world class sportsman from their states? The answer to this is pretty simple; assume a particular govt worked on improving basic sports facilities provided to sports person and in the next election, the party loses power. Taking advantage of the facilities if some sportsman wins, the next government would take all the credit. So the governments are not working for betterment of society but in a way working to get tickets in next election. They have nothing to do with country or state, it's the power that matters most to them.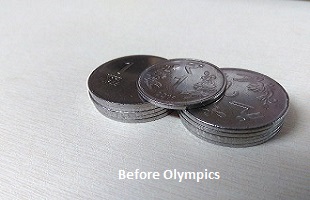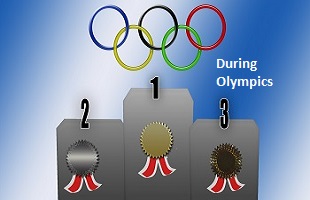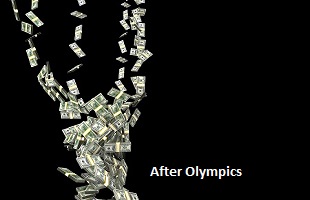 We as a society have the habit of digging Wells in times of drought and not getting prepared to face any crises. All round the year we dream cricket, eat cricket, sleep cricket but come Olympics and we expect our athletes to win medals for the nation. Many of us don't even know the names of our athletes and their field of play and still expecting gold from each of them. Someone posts about the athletes on Facebook and after reading it we feel that we know a lot and start expecting from our players without knowing all that they have gone through.
We stress more on studies and anybody having interest in sports is discouraged by everyone. Even if they convince their family, they have to fight the system to get proper funding. They are forced to travel long distances for training and manage everything by themselves and still we expect gold from them.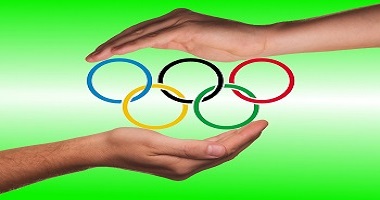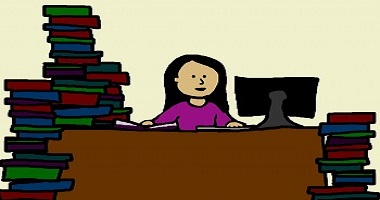 A country with 2nd largest population in world is able to produce that much medals only, making it 67th in the medal tally in Olympics, when we should have been in top ten. Even tiny nations with more poverty are able to get more medals. Even if small amount of sincere effort is applied, it can produce tremendous results. But the only question is, are we, our governments true enough to give sincere effort and provide support to athletes. Merely giving advertisements about ones achievement won't improve our situation in sporting events.
Merely showering money on successful ones and not caring about the failed ones won't produce better results. We need to treat each and every sports person with respect, provide all the facilities with proper funding, so that they don't have to work to feed their family but focus only on their play.
We need to change our though process, we need to change our approach, we need to put effort first and then expect results. No magic trick, no fasting, no praying to God will do. If praying to God would have helped, then we would have been placed at the top of medal tally at any sporting event. But that's not the case and we are still at the bottom. The society as a whole, need to work on this. Encourage budding sports person and shift our focus from cricket to other sports as well. Then only we can expect some change in India's position at the international sporting events.