Milestone of GST in India
GST in India or the Goods and Services Tax, has finally been implemented on the intervening midnight of 30 June and 1 July 2017. It's been touted as the most comprehensive tax reform awaited since a long time. It will streamline tax structure in the country and make it easy for the companies to do business across states. All the states expect Jammu and Kashmir have promulgated the State GST bill and so as of now J&K is out of this tax structure.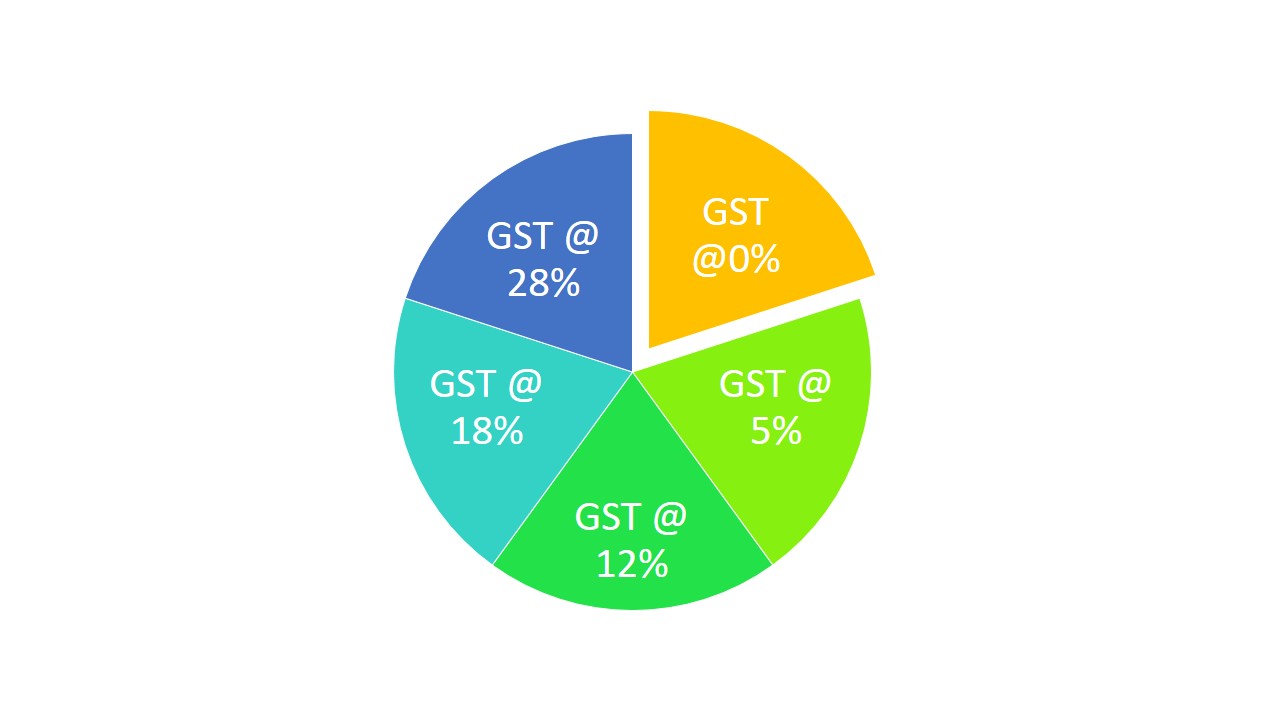 In the pre GST era, the companies needed to pay taxes separately to every states where they did business and consequently there were numerous check posts at entry and exit points. This hindered in the fast movement of goods from factories to markets .This also had a window for corruption due to high manual intervention. With the implementation of GST, a lot of issues of the industry related to differential tax regime would be solved and it would also help in the growth of the business and bring India at par with the tax structure of other countries of the world.
The journey of GST in India has been a long one. It went through numerous committees and several reports and extension before it was passed by the parliament. The initial thoughts of getting a uniform tax structure for the country came during the tenure of Atal Bihari Vajpaye in the year 2000 wherein an empowered committee was set up for its study. Then in 2006, the then finance minister P Chidambaram set a target of 1 April 2010 for GST implementation.
In 2011, Constitution 115th amendment bill was introduced in Lok Sabha and was referred to Standing Committee on Finance but it finally lapsed on May 2014 without being passed. Then with the regime change at center in May 2014, change of leadership came and work again started with the vigor of Narendra Modi. In December 2014, the bill was reintroduced as 122nd amendment and was finally passed by Lok Sabha on May 2015. After clearing the initial hurdle, bill with fresh amendments was passed by Rajya Sabha in August 2016. And finally the parliament passed all four GST bills in April 2017. After the passage, the rates on goods and services were finalized by GST council in May 2017.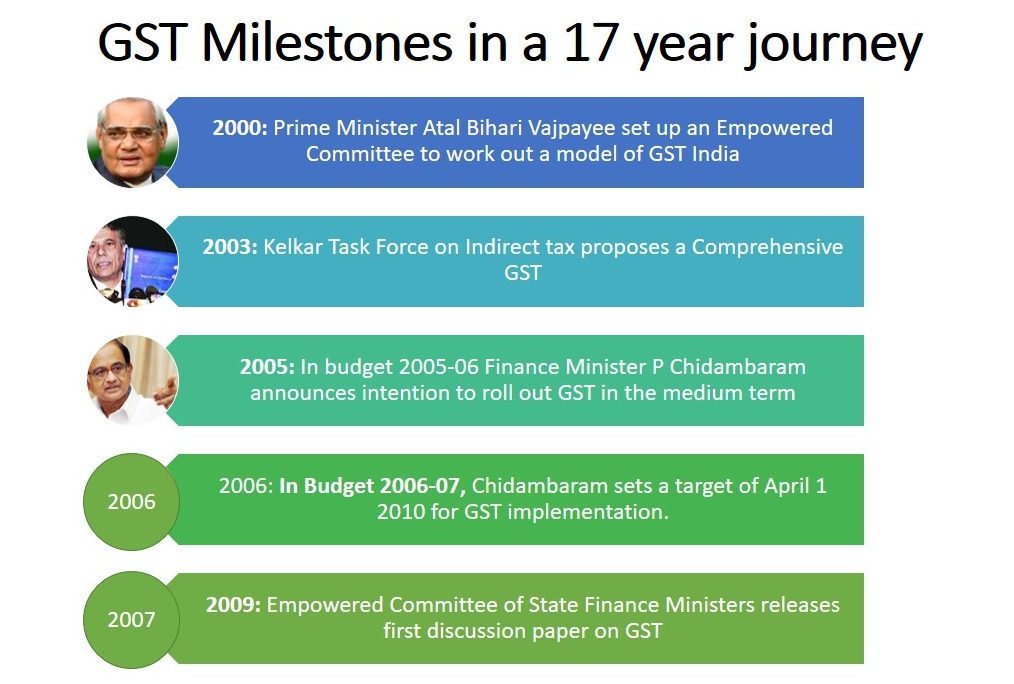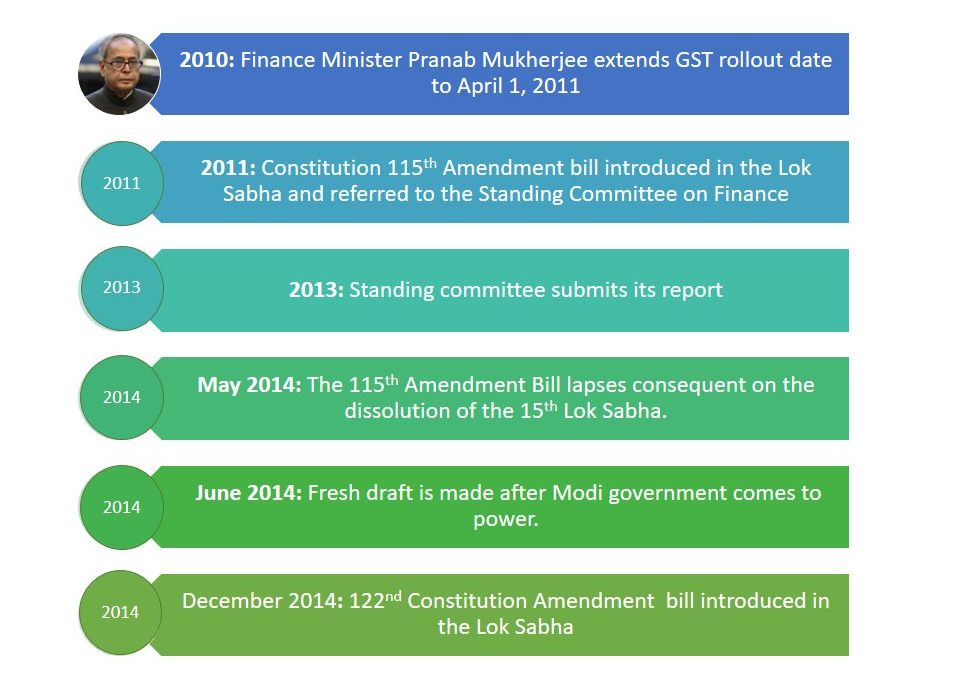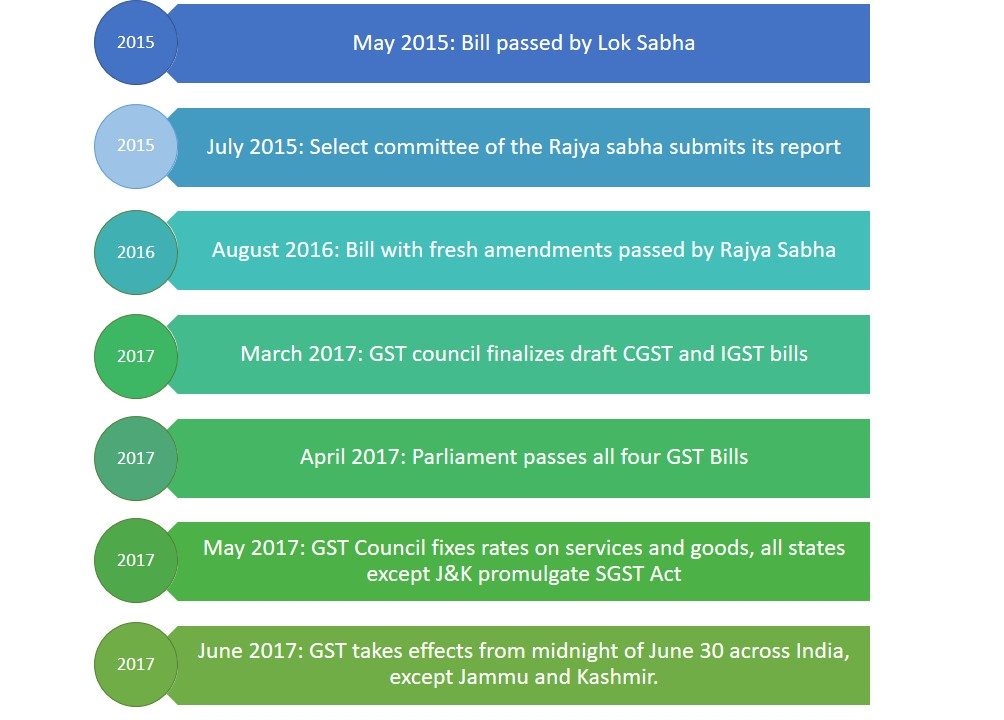 After a hard fought battle of 17 years, the bill finally came into effect on 1st July 2017. Now the tax will be levied only on the value added at each level. The trader can now use the tax credit in one state to pay the interstate GST for business in other state. It needs to be seen how fast the Indian Economy adjusts itself to the new tax regime and catches up with high Growth Rate. As has been observed the world over, the Growth Rate has drastically dipped for some time after the implementation of GST.