ISRO reaching new heights
From launching its first satellite(Aryabhata) with the help of Cosmis-3M launch vehicle of erstwhile Soviet Union on 19 April 1975, to registering a world record on its name by placing 104 satellites in one go on their orbit , ISRO reaching new heights on regular basis and has catapulted itself to one of the pioneers in space technology. This feat was achieved by ISRO on 15 Feb 2017 using its most trusted workhorse Polar Satellite Launch Vehicle (PSLV-C37). Of the 104 satellites placed into orbit, 101 were of international customers with 96 from USA alone and one each from Israel ,UAE, Netherlands, Switzerland and Kazakhstan. The remaning three satellites were of ISRO , one each of Cartosat-2 and INS-1A and INS-1B. Of all the satellites, 103 were nano satellites with combined weight of 664 kilograms and the Cartosat -2 weighed 714 kilograms alone.
The previous record for maximum numbers of satellite launched on a single mission was held by Russia, with 37 satellites launched on June 2014. Earlier on 18 June 2016 , ISRO had made a record in itself when it launched 20 satellites using a single payload on board PSLV-C34.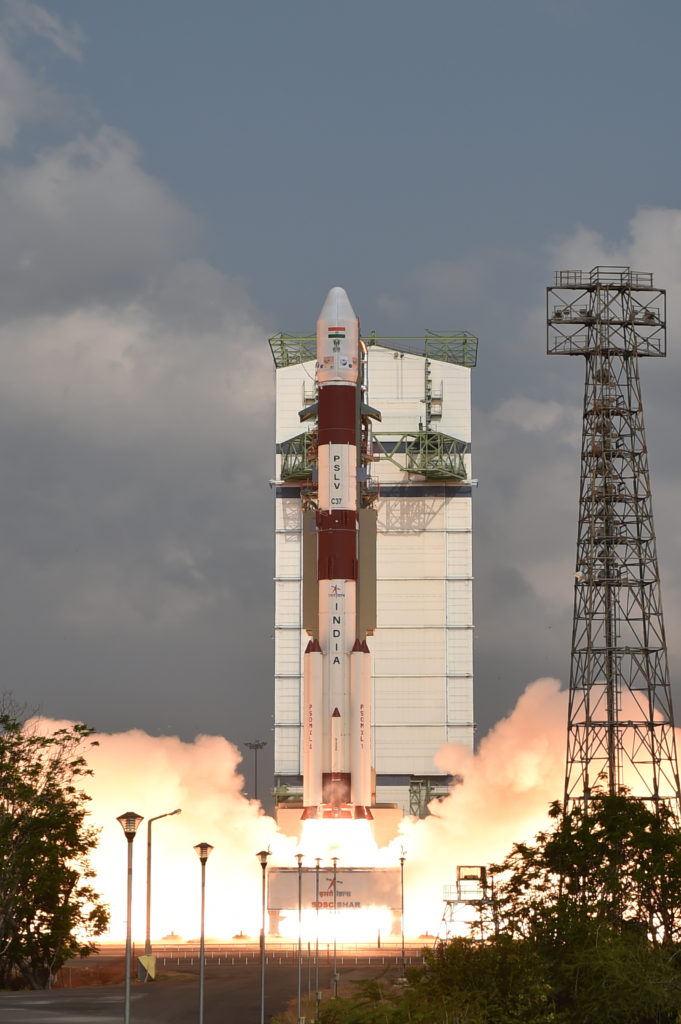 PSLV C37 launch
Image Credit : http://isro.gov.in/
Within a span of 47 years from the date of its formation in 1969, ISRO has launched a number of national, international and interplanetary missions. It's providing a stiff competition to other space agencies including NASA in terms of cost and value for money. Till now ISRO has launched 91 Indian Satellites and 180 international satellites involving more than 50 customers.
ISRO has carried out its launches using the following fleet of Launch vehicles:
Satellite Launch Vehicle (SLV) – decommissioned
Augmented Satellite Launch Vehicle (ASLV) – decommissioned
Polar Satellite Launch Vehicle (PSLV) – in use
Geosynchronous Satellite Launch Vehicle (GSLV) – in use
Geosynchronous Satellite Launch Vehicle Mark-III (GSLV III) – under development
Initially ISRO used cryogenic engines imported from erstwhile Soviet Union for integration into GSLV . But now is in the process of using indigenously developed cryogenic engines for GSLV. The GSLV will have higher payload capacity and will be able to launch heavier satellites into geosynchronous orbit.
The satellites made by ISRO till now can broadly be classified into the following categories:
INSAT series- Indian National Satellite System
IRS series –Indian Remote Sensing Satellite , incudes Cartosat series
Radar Imaging Satellites
GAGAN series– GPS aided geo augmented navigation
IRNSS series– Indian Regional Navigation Satellite System
GSAT series – experimental geostationary satellites
Kalpana -1 – meteorological satellite(named after Indian origin NASA astronaut Kalpana Chawla)
Rohini RS-1 was the first indigenous successful satellite launch of India with the help of SLV-3.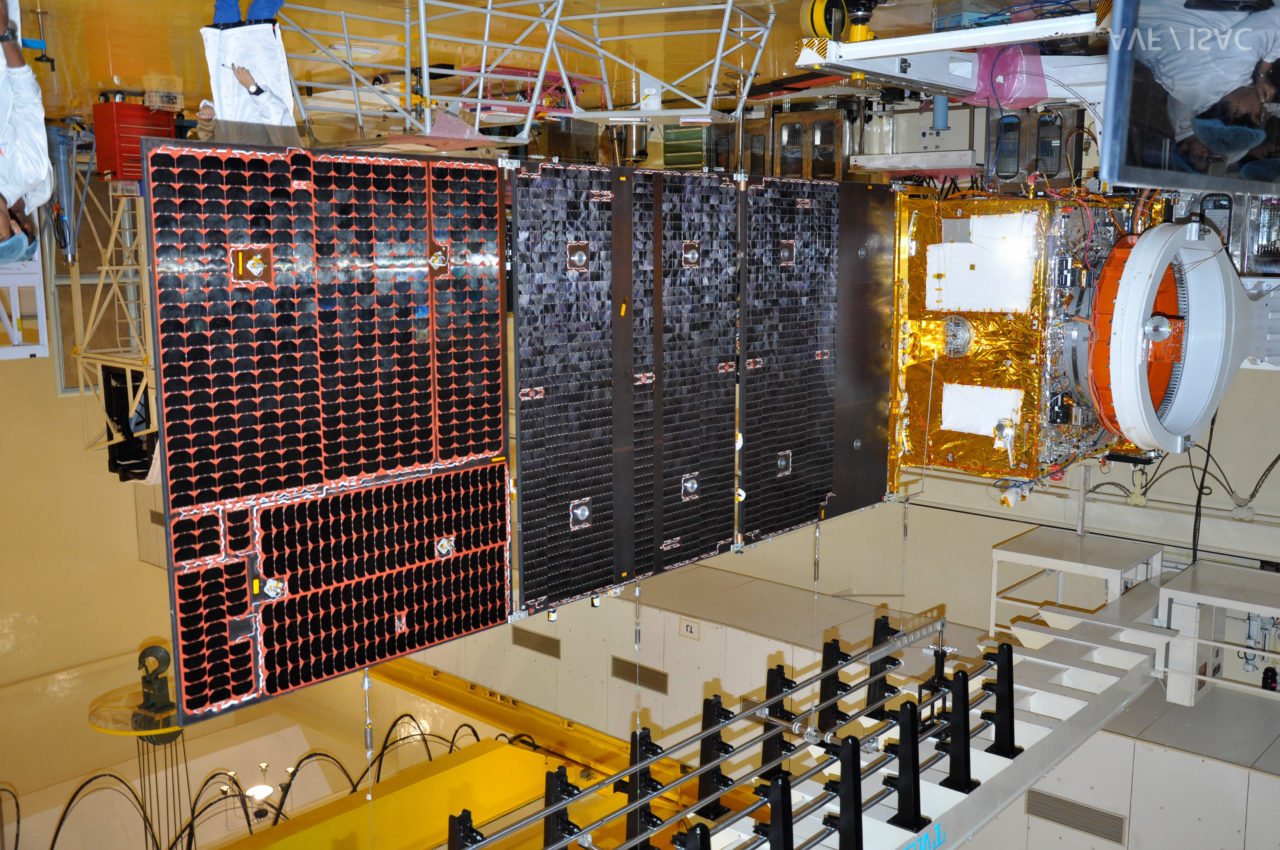 isro satellite during ground testing
Image Credit : http://www.isro.gov.in
ISRO has undertaken a couple of unmanned extraterrestrial explorations to both Moon and Mars.
Chandrayaan I – first mission to Moon was undertaken in 2008. It helped in the detection of water on moon's surface.
Mangalyaan or Mars Orbiter Mission (MOM) – It was the first interplanetary mission of ISRO. The mission was launched on 5th November 2013 and satellite was placed in Mars orbit on 24 Sept 2014. Indian became the first nation to reach Mars on its first attempt and ISRO fourth space agency to achieve the feat. Total cost of the mission was US $73 million approx.
ISRO is also working on development of reusable launch vehicle for manned mission to space. Its also working on missions to Venus and Sun in near future .
ISRO has achieved a number of milestones and has made us proud and will surely will continue to do so in future.
Congratulations ISRO for the Great Work ……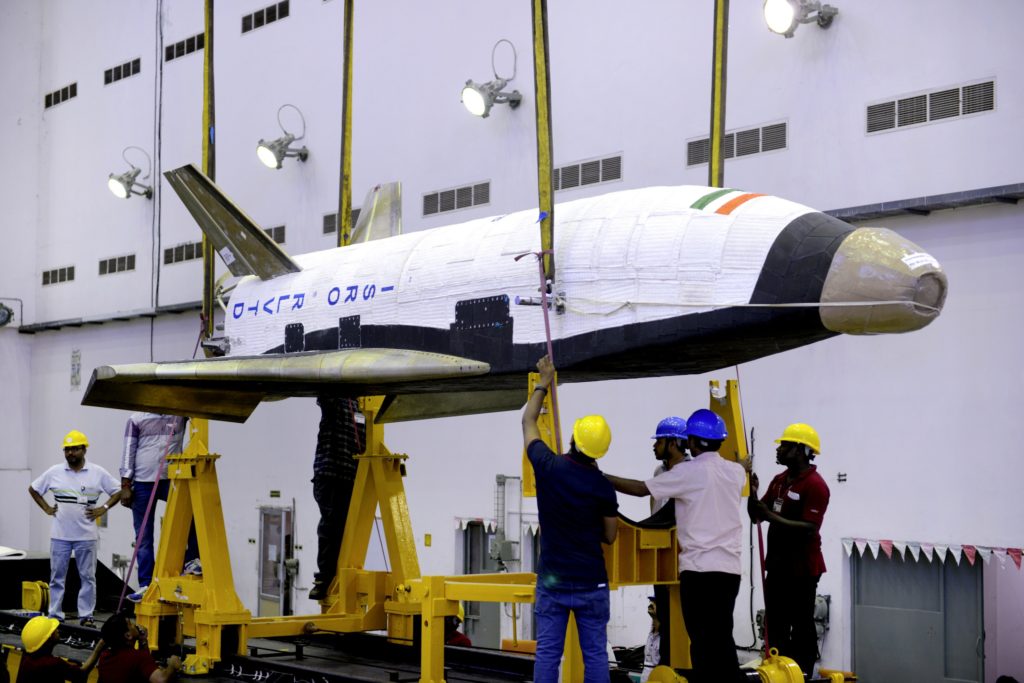 Reusable Launch Vehicle
Image Credit: http://www.isro.gov.in
PSLV lift off and onboard camera video